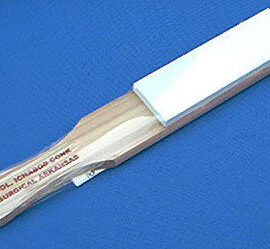 Colonel Conk 110 Razor Stones
This Colonel Conk Razor Stone is a surgical quality Arkansas stone, a light gray, very fine grit stone, which is attached to a sturdy wooden paddle. The stone measures 5-1/4″ x 1-1/2″.
$

19.99
Add to cart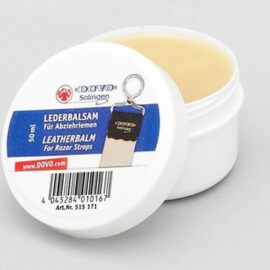 Dovo 515171 Leather Balm
Dovo Leather Balm for Razor Strops in 50 ml jar. Made in Germany.  Helps preserve your razor strop, keeping the leather plyable and crack-free.
$

14.95
Add to cart