Featured Products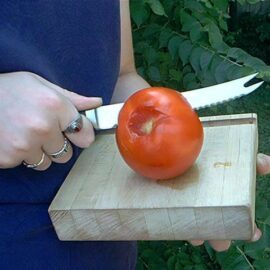 Wusthof 4109 Classic Tomato Knife 5″
The WÜSTHOF Classic Tomato Knife has a serrated edge and a black, triple-riveted handle. Its blade length is 5″. The traditional forked end is for serving the tomato slices. A serrated edge is excellent for cutting any food that is hard/crusty on the outside and soft on the inside, such as salami, sausage, bagels, bread, etc.
$

84.99
Add to cart
Best Selling Products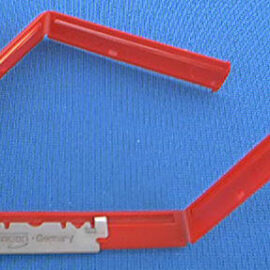 Dovo 201-003 Clear Shavette Adaptor Sleeve
This Clear Shavette Adaptor Sleeve (Formally Red) holds the 1-3/4″ blade for the Dovo Shavette, a disposable blade straight razor. The Shavette #Dov201-081RD automatically comes with a clear sleeve. This formally red sleeve ONLY holds the short 1-3/4″ disposable blade. (The cutting edge of the blade measures 1-1/2″.) The removable clear plastic sleeve, which firmly holds the short razor blade, slides into the aluminum shank of the Shavette. Imported directly from Solingen, Germany.
PLEASE NOTE:  DOVO IS NO LONGER SHIPPING THE RED ADAPTOR SLEEVES FOR THE SHAVETTE.  THEY ARE NOW SHIPPING A CLEAR, SEMI-OPAQUE MODEL.
$

2.95
Add to cart
Products on Sale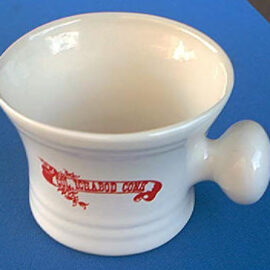 Colonel Conk 119 Apothecary Shaving Mug and Almond Soap
This old-fashioned Apothecary Colonel Conk shaving mug features a red scroll design with the name "Col. Ichabod Conk," and a knob for a handle. This shaving mug measures 3-1/4″ tall and 4″ across at the lip of the mug. It will accommodate both the large and small Colonel Conk soaps. This mug is individually boxed and includes one Colonel Conk almond shaving soap.
$

19.95
Select options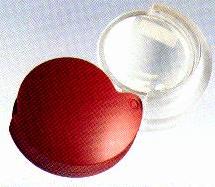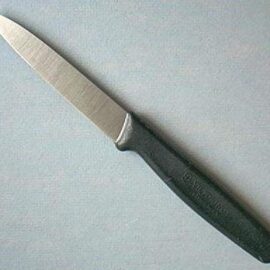 Victorinox Forschner 40600 Paring Knife 3-1/4″ Black Handle
The Victorinox (Forschner) paring knife, also called a fillet or fishing knife, has a 3-1/4″ blade and small black nylon handle. The overall length in 7″ The nylon handle is hygienic and very sanitary, being NSF approved as minimizing crevices that would offer hospitality to bacteria. It is dishwasher safe, although hand-washing is recommended.
$

7.25
Add to cart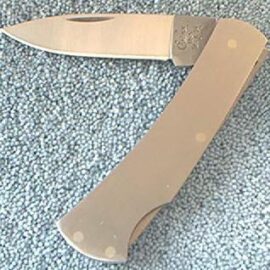 Case 041 Executive Lockback (M1225LSS)
The Case 041 Executive Lockback (M1225LSS) features a brushed stainless steel handle and measures 3″ closed. The stainless steel blade will lock open. Weighs 1.4 ounce. This Case lockback knife is an ideal knife for the executive pocket, briefcase, or purse: lightweight, slim, durable, and functional.
$

31.95
Select options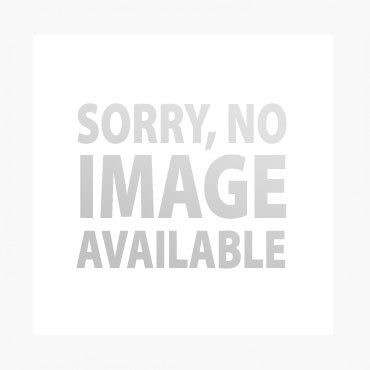 Case042 Amber Bone Medium Stockman (6318 SS)
The Case 042 Amber Bone Medium Stockman (6318 SS) features three stainless steel blades: clip, spey, and sheepsfoot. It measures 3-5/8″ closed and has a peachtree jig grooved amber bone handle with nickel silver bolsters and a script style inlay shield.
$

72.50
Add to cart